Adam Blicher
/
Contributor
Walk me through the steps of preparing a junior for the professional circuit…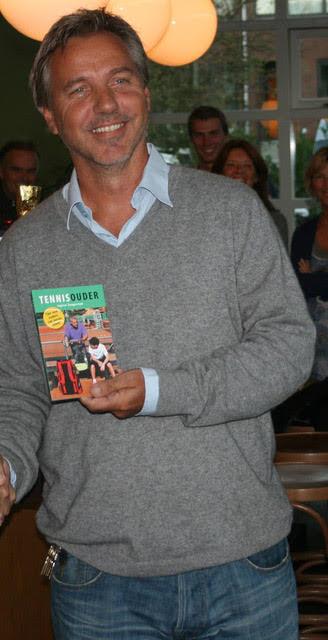 HUGO EKKER: As a coach, you need to be very transparent with the young athlete and their parents when working with a junior that could potentially go to the pro tour. It's a long path and a road map is needed. You need to be able to explain the whole route without knowing if there will be some side steps. When the athlete is young, the basics and fundamentals are the most important, just as they are in life. Technical principles should be learned by the age of 13-14. Areas of the sport such as grips, volleys and technique should be about 80% complete. If you look at old tapes from the current top players in the world, not much has changed after that age. By playing tournaments at the regional and national level, you may have the opportunity to play internationally if you are one of the best players in your age group. Sometimes you can play internationally (ITF Juniors) in your own country and get a feel of how you compare to other European players. Most times the national federation will step in and help the top national players. If that process goes well, then the next step is the ITF Junior circuit at age 15-16. A player's tournament schedule should be meeting his/her own level, but a strategy that some players use is to play more advanced tournaments and usually lose in the 1st or 2nd round. You should play tournaments where you expect to make it to the quarters or semis and if you do well, you will win the tournament. You should play tournaments where you are the favorite because it is more of a mental challenge that way. It is good for juniors who are just starting to get international experience or success throughout their later teenage (15-18) years. During your last year in the U18's, you should mix up your scheduling with ITF Juniors as well as professional Futures tournaments.
Do you believe that character or personality is strongly linked to a player's style of play?
HE: I have seen players who have the technique of a solid baseline player, hitting with a lot of topspin and playing two meters behind the baseline. But if one's personality is different, then you have a problem. If the person is one that does not want to struggle and work and go out there for 3 hours, but you only have that skill set without the character, then you have a problem. The players probably look at players that they like and would like to play like. What kind of player do you want to be in the future? What is your picture of how you want to play tennis? More motivated players on a day-to-day basis tend to have a clear understanding of this. It has to be linked to one's own sense of honesty and be based around the roadmap for development created by players, coaches, and parents. Knowing that no matter the destination, it is possible to get there by bus, train, and airplane. How you want to play is a big part of how you are going to get to the destination.
Besides a player's character and personality, and strengths and weaknesses, what are you looking for in order to create a player identity?
HE: Physical attributes are important. Lately, I have been working with Igor Sijsling, he has a body like Boris Becker, but with heavy legs. Sometimes you will start working with a player that is past the age where you can make those decisions seamlessly. Sometimes you will meet someone at 22 and the development process is already complete. If you meet someone at the age of 12, then it's a bit different, then you are more of a trainer. There are trainers and coaches. Coaches work with what the player already has, what's in the tool box. If a player has a good backhand slice and a great serve, then you have to manage to work a little bit on improving the technique, but that is a totally different story when a player is 12 or 13.
You mentioned that players aged 15-16 should preferably play some tournaments where they are playing at the standard level, some where they are the favorite to win and some where they are likely to lose in the early rounds. Do you have a preferred win/loss ratio for junior players that age (15-16) when competing in ITF tournaments? HE: What would be perfect is if it's a 3:1 ratio or something like that. They need to be in the positive category, not negative. I used to keep track of all the players in my program when they were winning. Simply by…