Dominic Mahboubi
/
Contributor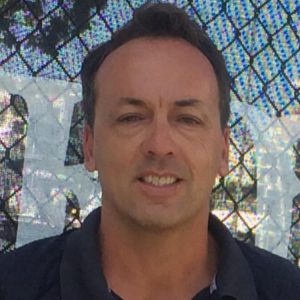 Dominic Mahboubi is a British tennis coach, currently the Tennis Director at Grove Isle for Cliff Drysdale Tennis. Mahboubi spent ten years in Barcelona working alongside Francisco Roig and has coached at the Swiss Tennis Federation.
---
On August 30, 2012, a 30 year-old Andy Roddick dealt American tennis a major and unexpected blow when he announced his sudden retirement at a U.S. Open press conference. Yet years later, although there is certainly a good crop of American players coming up, the top ten remains largely European. Andy Roddick's successful career spent collecting second place trophies underneath the Big Four feels distant and nostalgic to American tennis fans in 2018. Is another great American champion right around the corner, or does some work still need to be done?
Well, if American tennis has indeed lost a step, what's changed? To understand the radical transformation that has taken place over the last decade and a half, it is critical to examine where American professionals are born: tennis academies quartered in Florida and California.
In the 1980s and 90s, the Bollettieri and Harry Hopman Academies served to be not only the home of America's most promising prospects, but also the Mecca for professional players looking to train and sharpen their games. But these academies were not special in and of themselves or in what they offered players. To the contrary, it was a modest, hands-off approach that allowed Florida to become a potent hotbed for producing world class tennis players – less was more. Small players groups and concentrated talent fostered a fierce competitive environment and attracted top-notch coaches from across the globe. These American Academies knew their role – they were curators, not gurus. Today, the Floridian Tennis scene tells a different story. American academies are over-saturated with players, whose schedules are micromanaged from dawn to dusk. As player numbers have grown exponentially to fund a special few, talent and player quality have dropped off in response; the world's best tennis academies are no longer cutting edge.
Still, cultural and commercial reformation do not alone explain American tennis' lackluster 21st Century performance. What is perhaps more jarring than the absence of Americans in tennis' upper-most echelon are the American men that compete only notches below – Sock, Isner, Querrey, Johnson. While each has boasted a stellar top twenty world ranking for much of his career, none emulates or even approximates the quality of craftsmanship or all-court mastery exhibited by the game's finest – Roger, Rafa, Novak, and Andy, who appear to access an entirely different mode of competition from their American counterparts. The contrast is stark: the big-hitting Americans rely heavily on the crippling power invested in their forehands and serves, while the game's best employ diverse shot selection and ingenious point construction to both gracefully outwit and tenaciously outlast the rest of the field. Never is this disparity more clearly exposed than on the red clay of Roland Garros, where America's lust for power play and short points crumbles in the face of court sense and unrelenting grit in the opposite court.
Stanford Boster, a USTA national coach has worked with some of the United States best promising players from Roddick and Fish, and the current generation of rising stars. "The Americans grew up on hard courts and the ATP slowed the game down to be more spectator friendly," says Boster. "So this has really affected the games of the Americans who love to attack. And now they have to construct the point longer and now it's more physically challenging. All the slams have slowed down." American clay court woes are often mistaken for being indicators of their stylistic distinction from European…