When we think of what it takes to succeed on tour, what often comes to mind are things like hard work on the court and in the gym, proper nutrition, and mental toughness. These elements are indeed important, but I'd like to bring up something equally as important, yet doesn't receive nearly enough attention–tournament scheduling. As mentioned in my previous blog post, while coaching Dudi Sela, I was responsible for arranging his tournament schedule. In hindsight, I now believe the schedule we decided together was not the best course of action, and it ultimately led to a premature end to our coaching relationship. I would like to discuss the mistakes I made, and in doing so, use them as a teaching tool for you and your students.
Let me take you back to the beginning of summer in 2009. After reaching the Wimbledon round of 16 (and falling to none other than Novak Djokovic), Dudi led the Israeli Davis Cup team to a historic World Group quarterfinal victory at home over a heavily favored Russian side. After spending several years working his way up the rankings, Dudi's ranking climbed to 29 in the world. Not only would Dudi gain entry to the main draw of every tournament he entered, he would now be regularly seeded for the first time. As those who follow the tour know, one of the more challenging aspects of breaking into the ATP is that even when a player makes his way through qualifying, there's a decent chance he will play a seed first round. Those who qualify and lose main draw first round will have their expenses covered for the week, but with few points to show for it. It would have been better these players to keep playing challengers, where they would receive more points, but less money. Dudi however, had risen so high in the rankings that not only would he not have to worry about qualifying for any ATP tournament, he would finally be seeded. And what did this mean practically? It meant that he would be avoiding the top players in all his first and second round matches.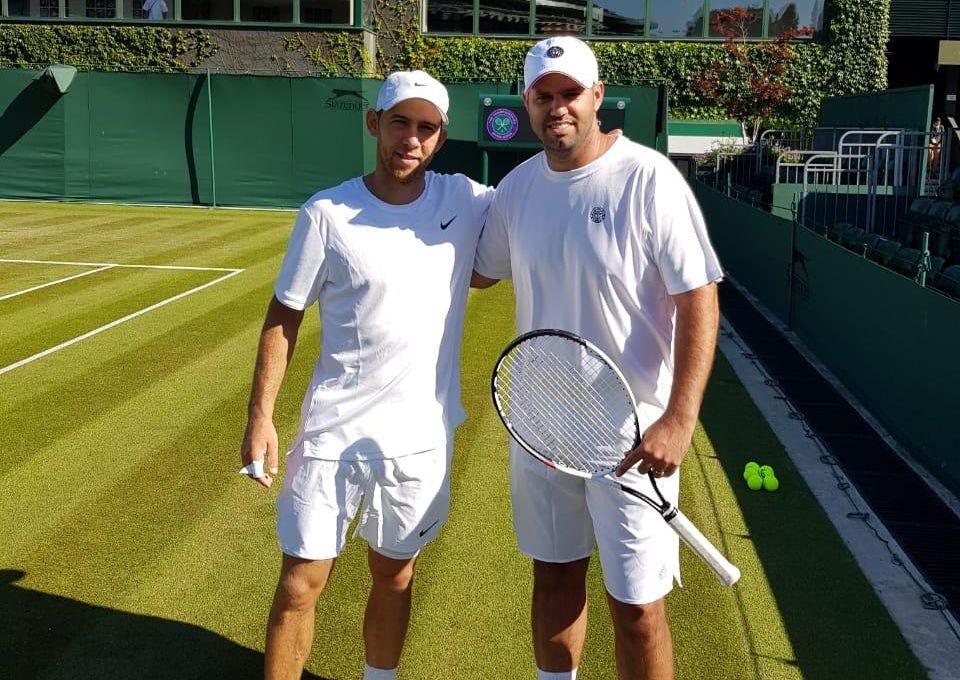 We were so excited. His confidence was high, and we were blinded by the easier draws and more opportunities for prize money. We enthusiastically chose to play the entire North American hard court swing – a full 8-straight weeks. Sounded like a good plan, right? Or so I thought. In hindsight, my thinking was flawed. Dudi had finally had his breakthrough, but he was tired. It was physically tiring to play back three out of five in back to back events, and emotionally tiring to score a big upset in Davis Cup in front of a home crowd.
What he needed most was a break. Dudi had found a winning formula, yet now we decided to change it, in search of capitalizing on his success. This was a mistake. Despite hard-courts being his best surface, he did not have a successful hard-court season. In fact, he was unable to put together two wins in-a-row for the entire swing. Even worse, he developed a nagging groin injury, which I firmly believe was related to his fatigue. Those who are familiar with groin injuries know how tricky they are to overcome, and how they can linger for months. By the…