Robert Davis
/
Editor-in-Chief
Roger Rasheed likes to wake up hard. As soon as his eyes open, his feet hit the floor. No need for an alarm clock or cup of coffee. For as long as Roger can remember, he has been set to Go mode. However, this morning is different for the 48-year-old native of Adelaide, Australia. For a man who moves about like a tempest in a teacup, Rasheed is strangely calm. The date is January 30, 2005 and all of Australia is amped up for the finals of the Australia Open between Lleyton Hewitt and Marat Safin. Except Roger Rasheed who would later describe his emotions that day as Zen-like.
---
"I was relaxed," Rasheed recounts. "We were in a cocoon, mate. We just wanted to stay tucked in and concentrate on getting Rusty (Hewitt) to the starting line ready to fire all his shots. Everything we had been working towards for some time, and not just in preseason but over the course of a long time was coming together bang on schedule. I just knew that he had the capacity to go out and play one more big match."
The match would attract more than four million domestic viewers and set several television records in Australia. While Hewitt would lose that final in four sets to Safin, it was a sure sign of progress that Rasheed had his man on the right course.
In 2003, Rasheed took charge of Team Hewitt and for the next 18 months, he took daggers from all and sundry. There was the first round loss at Wimbledon to Ivo Karlovic.
"Obviously, it hurt real bad. But we bounced back pretty quickly," Rasheed recalls.
Then followed a slow drip decline in the rankings for Hewitt from number one to outside the top ten which must have felt like Chinese water torture for the ever passionate Rasheed. More than a few questioned Rasheed's ability to coach a top player while others unfairly labeled him a fitness-only coach.
---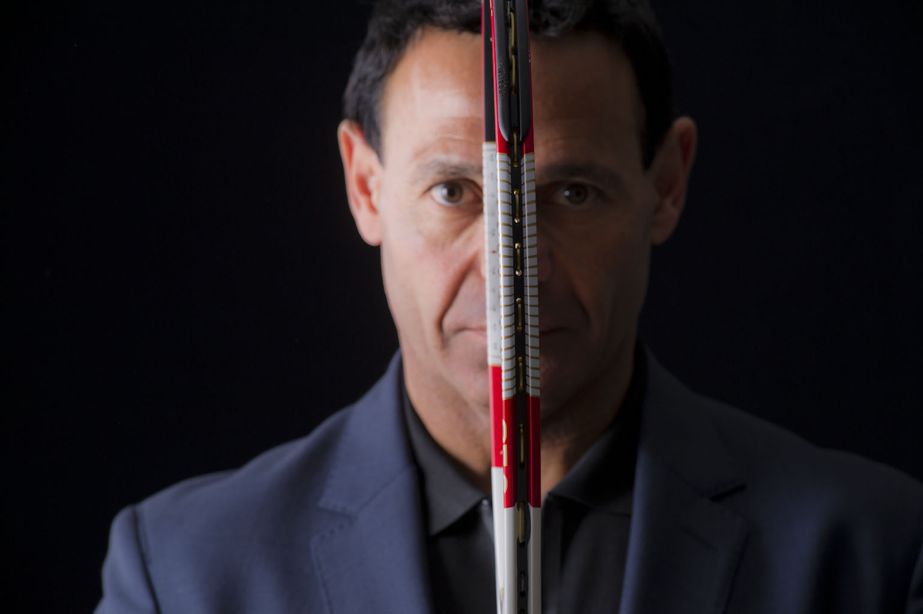 ---
"The game was changing and Lleyton was prepared to make some changes," Rasheed remembers. "I knew that I was going to have to answer to some critics. There was always the now, the road just ahead in front of us. And then there was the road that you could not see but you were trying to visualize way down the road and over the hill. He (Hewitt) was going through a development phase to give him sustainability for the years to come."
If you are inclined to play the role of Devil's Advocate, it is easy to understand why the critics were quick to pounce on Roger Rasheed. Until Hewitt, Rasheed had never been the head coach for a single player on the Tour.
"I was on Lleyton's team looking after the physical side of him," says Rasheed. "And Jason (Stoltenberg) was the head coach. When the opportunity came Lleyton asked me to take the reins. It was an opportunity I thought about quite hard. I needed to be sure that I could come in and make a difference."
"I asked myself; 'are you prepared to make a difference?' I know some people might have said just jump on the horse and ride it. It is not who I am, I want to make an impact."
Not an easy thing to do when your player is the number one player in the world.
"The sport was getting faster and more powerful," Roger believed. "Roger (Federer) was in beast mode, and Rafa was starting to dominate because he was big and strong and he was going to stay big and strong. I was never scared about what the results might look like, I was more about what kind of impact I could make that would help him achieve his goals. I was there to make a difference for a long period of time."
"I loved to compete and Lleyton is a legend at competing," Rasheed continues. "So our energy was always going to be pushed from the same area. Conversations were sometimes confrontational but always positive as we were trying to get the most out of each other. And we were strong friends and passionate about the outcomes and the journey."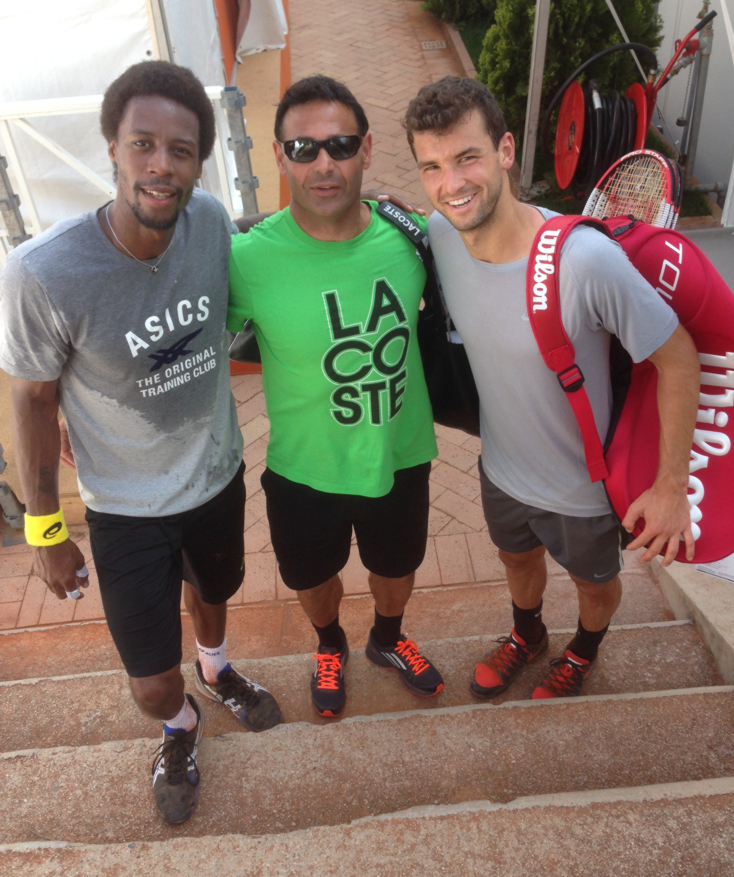 Hewitt trusted in Roger and together they would rebound strong all the way back to no. 2. Along the way Hewitt led Australia to the Davis Cup title defeating Spain, and made another grand slam final, the 2004 US Open.
"I really enjoyed every minute I spent with Roger," Hewitt said of his time with Rasheed. "He's a great guy to have around and he's really been a pleasure to work with. He's worked harder than any other coach that I've ever trained with. I think quite often we both have the same ideas going through our minds when we're out there. We speak a lot off the court about what I'm feeling on the court and it's really paid off well."
It is difficult for Roger to talk tennis without mentioning the years that he spent with Lleyton Hewitt.
"Lleyton was motivated by the competition and the adrenaline it brings," Rasheed says. "His mind was wired for high-end competition which requires a huge belief in yourself and a big appetite for work. We wanted to match his talent with a ruthless work ethic which I believe only a few in that time would have been able to handle. I learnt so much from him. He helped in my development as a coach in so many ways."
To fully understand the coaching ethos that pumps throughout Roger Rasheed one needs to appreciate his journey. One that saw him become the youngest player to qualify for the men's main draw of the Australian Open at sixteen years old.
Roger begins by crediting his parents' humble beginnings and his father's work ethic for his positive attitude and intense in-your-face determination.
"I understood work ethic through my parents," Rasheed states. "My dad immigrated from Lebanon. And he would get up at 04:30 every morning to go to the Adelaide Markets so he could open our bakery by 7 am sharp. He pressed the repeat button day after day for nearly 20 years." Though his parents would give him the determination and die-hard trying attitude, it was his aunt who gave him the opportunity. Aunt Lorna arranged for 12-year-old Roger's first tennis lesson at the Denman Tennis Club under Peter Smith. "My first tennis teacher was Peter Smith," Rasheed begins. "I was…