Robert Davis
/
Editor-in-Chief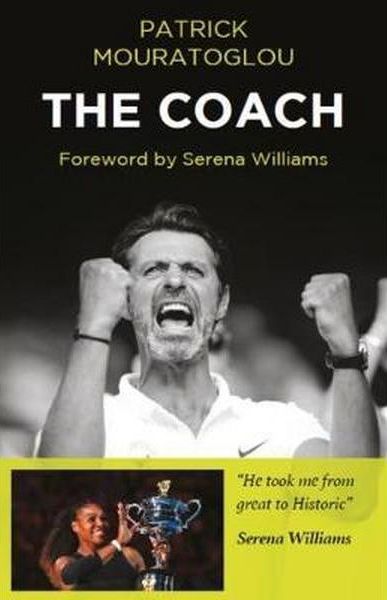 The Coach written by Patrick Mouratoglou is much more than an autobiography, it is a bare all self-portrait full of the good, bad and ugly as he searched for success on the tennis court. The book is Mouratoglou's account of his journey as a coach and the relationships formed and sometimes fractured with both coaches and players. We know that, if treated properly, fractures heal, and though Patrick has one of the greatest gifts a coach can possess- compassion for his players' welfare.
---
The Coach details his relationships with Marcos Baghdatis, Jeremy Chardy, Grigor Dimitrov, Aravane Rezai and Serena Williams. Mouratoglou is quick to point out when he feels he failed a player, and also, as is in the case of Rezai when his ambition for greater success and her lack of self-belief led him to part ways with the player. While Mouratoglou definitely empathizes with his players, he too is on a mission. He does not ask the player to commit any more than he is willing to do himself, however, he will not accept less commitment.
For me, the best part of Patrick's journey was his willingness to bring in legendary coaches in order to learn from them. Mouratoglou became an 'apprentice' in order to learn. Something which we don't really see among young coaches anymore.
On behalf of ELITE, I highly recommend The Coach as required reading for coaches who have an internal calling to be successful and need a road map to get them going.